CARNIVAL FRAME GAMES
Use indoors or outdoors, portable, simple set-up and breakdown, custom made 6ft x 6ft canvas on sturdy steel frames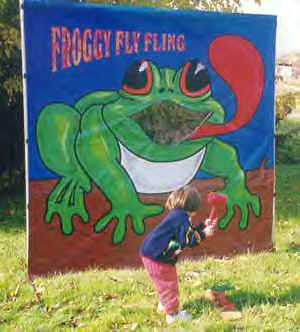 FROGGY FLY FLING
Try to catapult a giant fly or bug into the Froggy's mouth. Kids love it!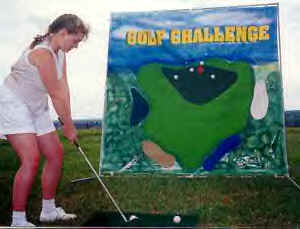 GOLF CHALLENGE

A popular game for both pros & novices alike. Chip away at the special Velcro golf balls and see where they land on the Velcro receptive golf course green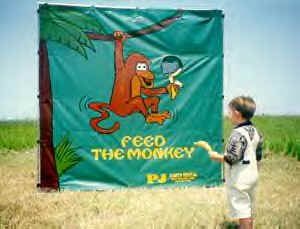 FEED THE MONKEY
Toss bananas at the monkey .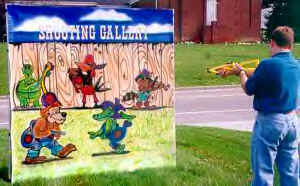 SHOOTING GALLERY
Features a colorful and adorable " critter jamboree".
Aim the cross bow and shoot the Velcro darts at the bullseye.
TEST YOUR SKILL AND SEE HOW ACCURATE YOU ARE AT THROWING A BALL, KICKING A BALL, TOSSING A FOOTBALL OR SHOOTING A HOCKEY PUCK.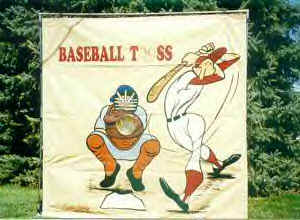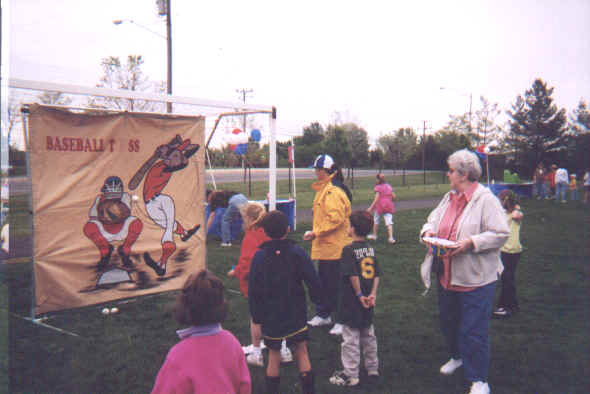 BASEBALL TOSS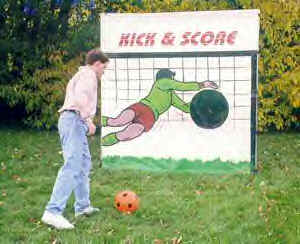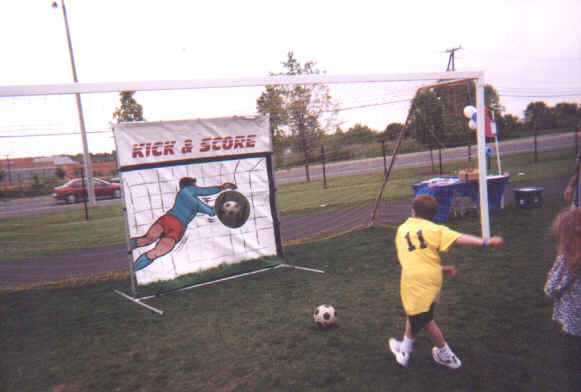 KICK & SCORE SOCCER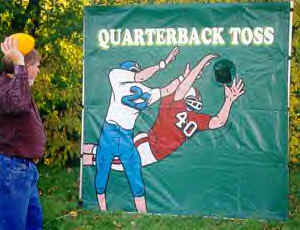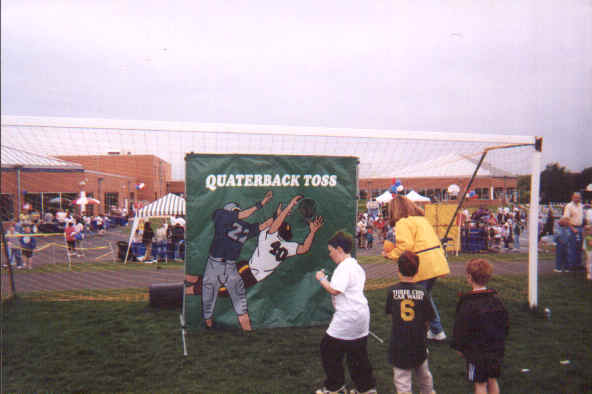 QUARTERBACK TOSS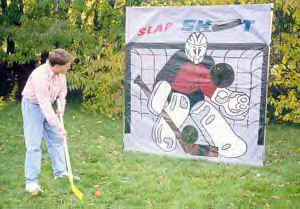 SLAPSHOT HOCKEY