CASINO NIGHT EQUIPMENT








LOOK NO FURTHER !
WE HAVE CASINO EQUIPMENT FOR BOTH FLASHY PROFESSIONAL
CASINO NIGHTS OR SIMPLER DO-IT-YOURSELF CASINO FUNCTIONS

ALL NEW ! FULL SIZE LAS VEGAS STYLE TABLES BEAUTIFULLY CRAFTED WITH DEEP DYED CASINO BILLIARD LAYOUT, PADDED UPHOLSTERED RAILS, SOLID WOOD DETAILING AND MELAMINE BASE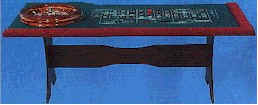 ROULETTE TABLE
Includes an 18" roulette wheel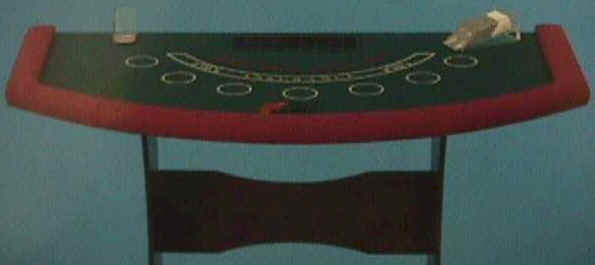 BLACK JACK TABLE
Includes four deck dealing card shoe, discard holder
and molded chip tray.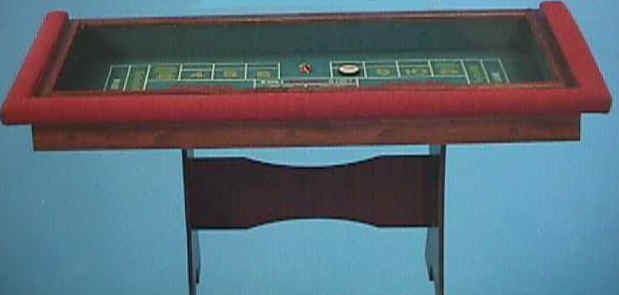 CRAPS TABLE
Six foot long dice table with surrounding chip rail

CARRIBEAN STUD POKER TABLE



OCTAGONAL 52" POKER TABLE
Poker tables-52" octagonal with vinyl playing area.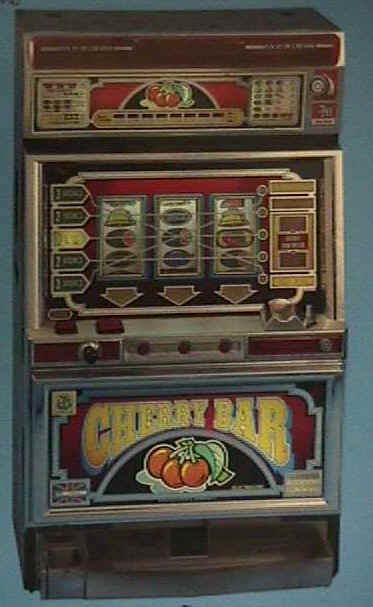 PACHISLO SKILL SLOT MACHINE
The original Japanese game of skill straight from the parlors of Tokyo !
Unit comes with tokens.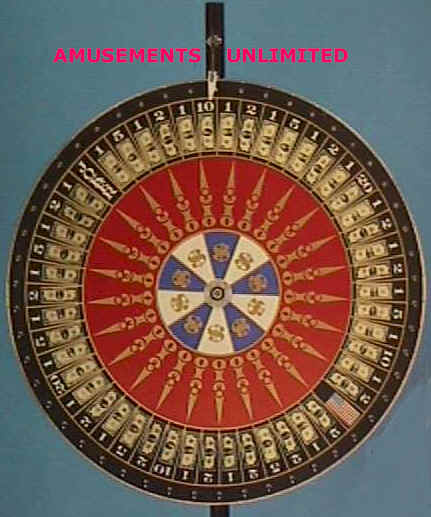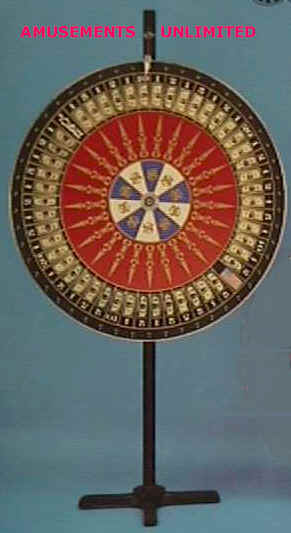 DELUXE MONEY WHEEL
ATTRACTIVE 4 COLOR 36" WHEEL ON
SIX FOOT POLE WITH LAYDOWN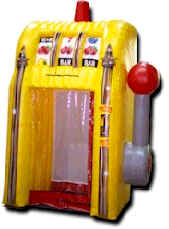 "SLOT MACHINE" CASH CUBE


Money Machine Inflatable Arch



DO-IT-YOURSELF CASINO NIGHT



ALL GAMES INCLUDE A HANDSOMELY DESIGNED GREEN 3'x6' LAYDOWN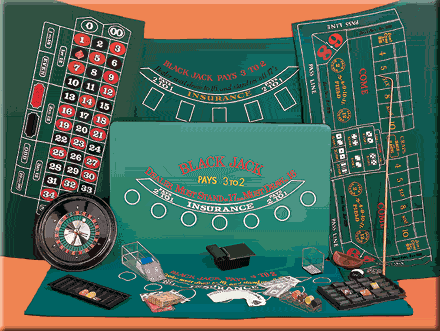 BACCARAT- BLACKJACK- CRAPS- ROULETTE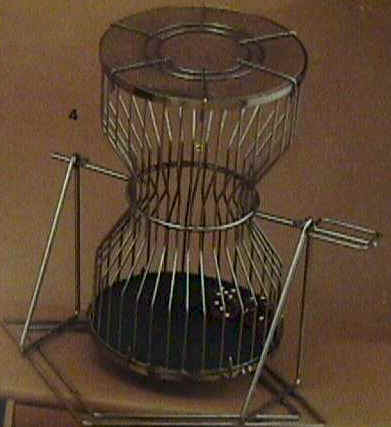 18" CHUCK-A-LUCK CAGE WITH LAYDOWN
18" OVER/UNDER GAGE WITH LAYDOWN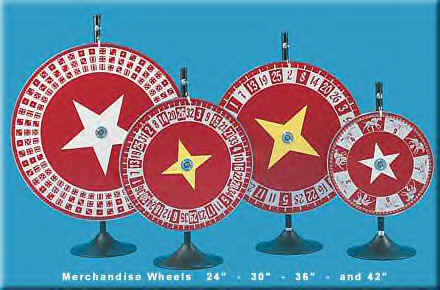 CARNIVAL WHEELS
RED AND WHITE 36"/30"/24", DICE, HORSERACE,
AND NUMBER WHEELS MOUNTED ON WOODEN TABLE STANDS